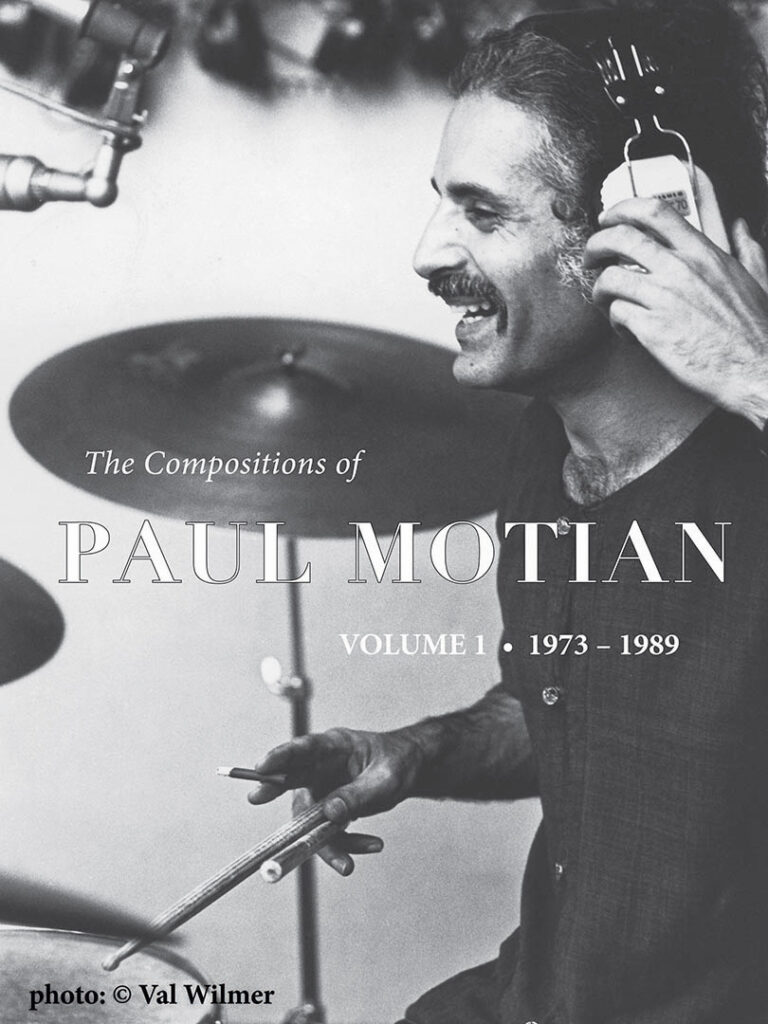 The Compositions of Paul Motian • Volume 1 • 1973-1989
Softcover Spiral Binding- Printed in the USA
88 pages 64 original compositions • 5 unreleased
Music Essay by Bill Frisell, Notes by Steve Cardenas Publisher: Cynthia McGuirl (2016)
Language: English
ISBN# 978-1-940244-75-4
Dimensions: 9″ x 12″ x .375″
Weight: 15.4 oz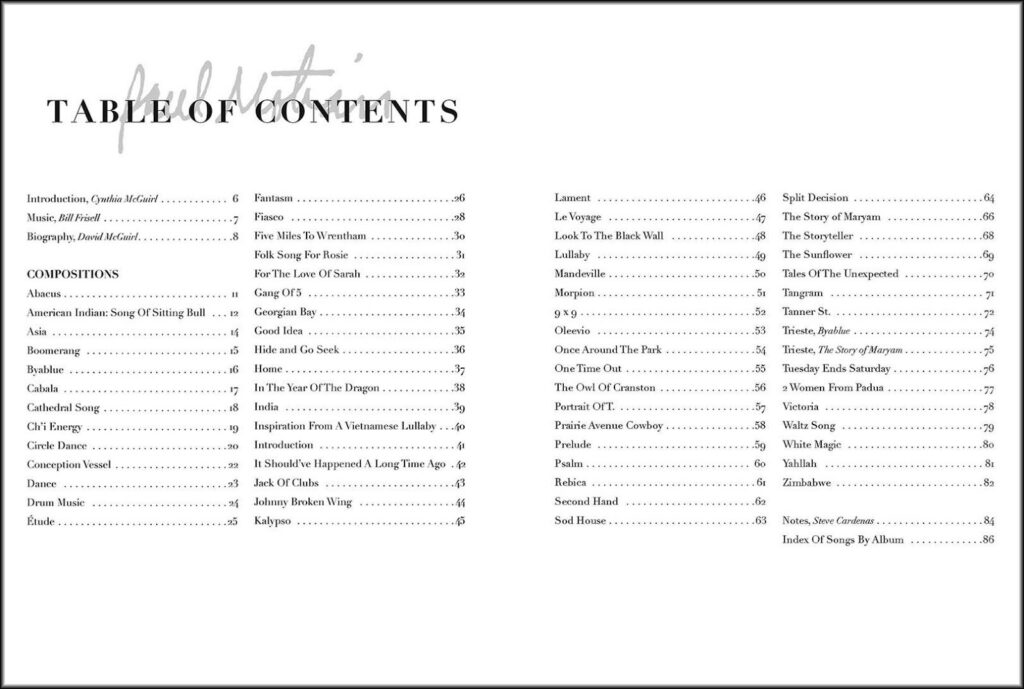 $24.95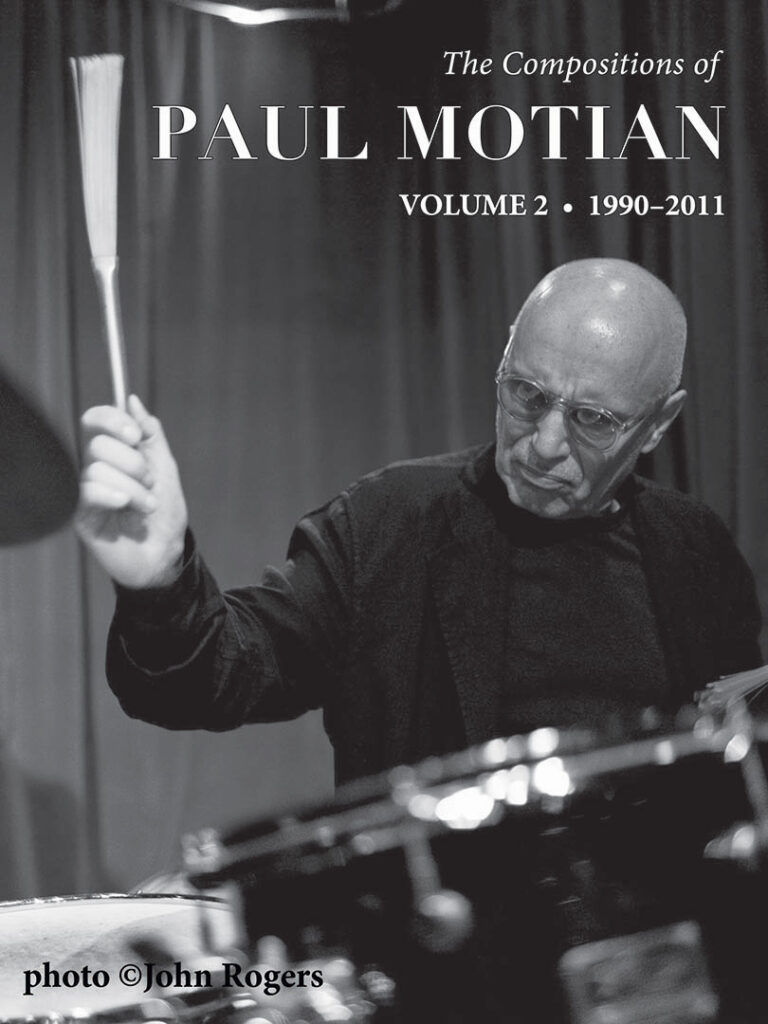 The Compositions of Paul Motian • Volume 2 • 1990-2011
Softcover Spiral Binding- Printed in the USA
96 pages 67 original compositions • 15 unreleased
Music Essay by Joe Lovano, Notes by Steve Cardenas Publisher: Cynthia McGuirl (2018)
Language: English
ISBN# 978-0-9996768-0-6
Dimensions: 9″ x 12″ x .4″
Weight: 16 oz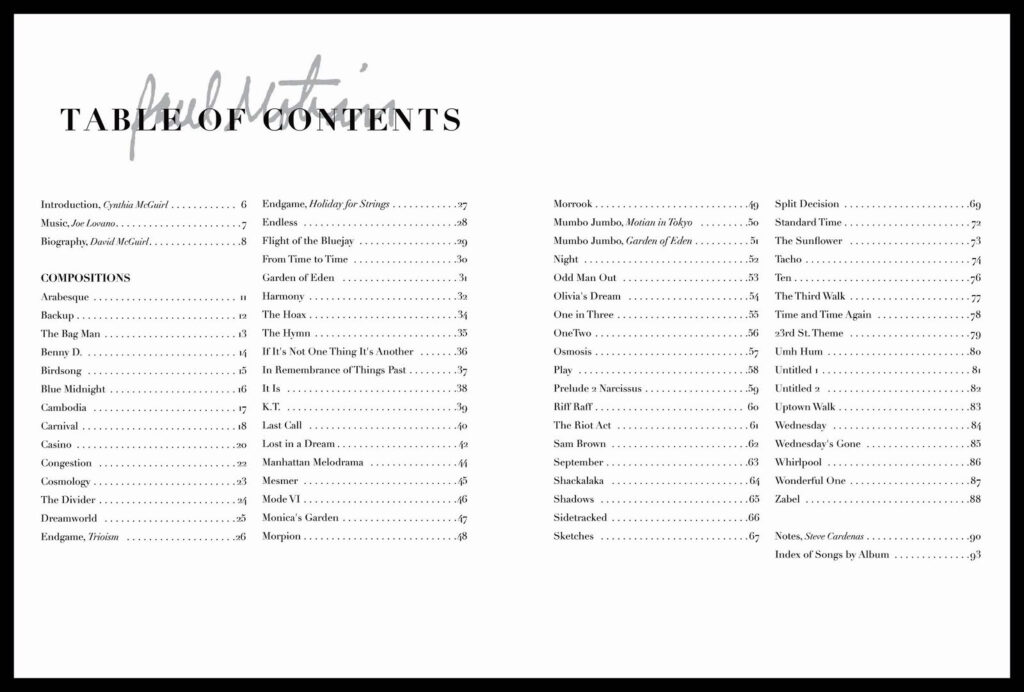 $24.95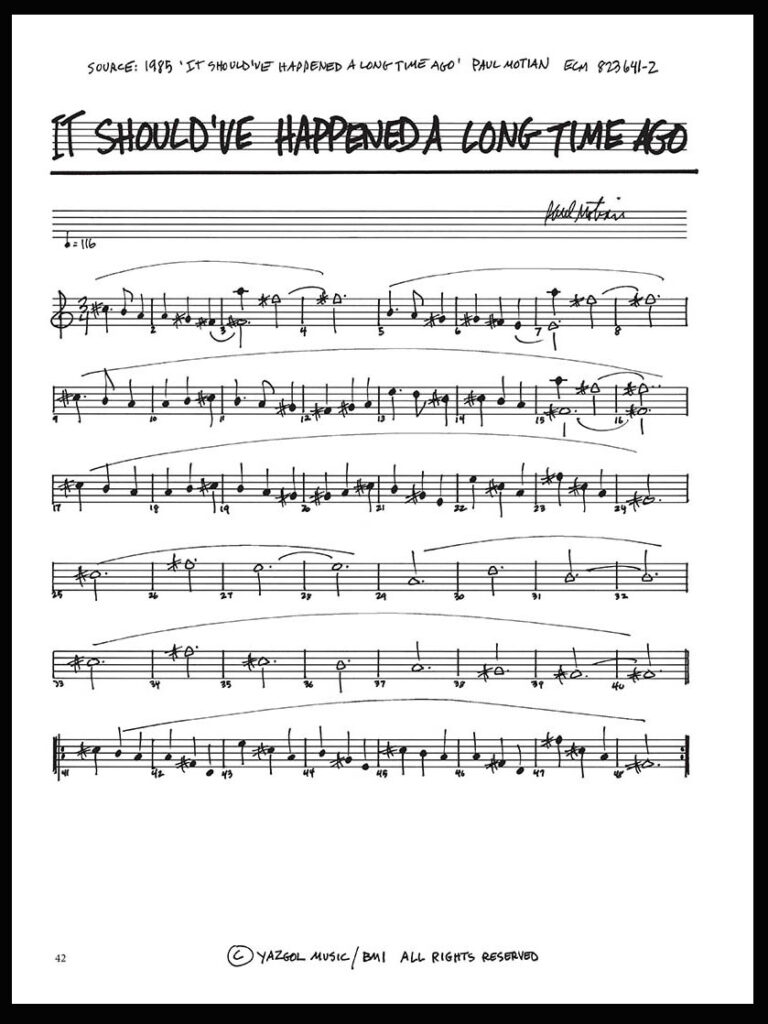 ---
Shipping & Ordering Info:
USA: You do not need a PayPal account but you do need a credit card. Media Mail is the default shipping method but you can choose Priority at checkout by clicking the link after 'shipping'. If you have a PayPal account, make sure your shipping address is current as that is the default shipping address.
| | | |
| --- | --- | --- |
| Domestic Shipping to USA Addresses | USPS Media Mail(2-10 days) | USPS Priority Mail(1-3 days) |
| Number of Books | Cost | Cost |
| 1 | FREE | 11.19 |
| 2 | FREE | 13.20 |
| 3 | FREE | 13.20 |
| 4 | FREE | 13.20 |
| 5 or more | FREE | 13.20 |
NEW: FREE Media Mail Shipping to USA addresses!
International Orders:
If your country is not listed, I am unable to ship there. Sorry for the high price–shipping charges are exactly what it costs me and the only method I can find to use.
International Shipping
1-3 books shipped UPS (where available) or USPS Air MailFirst Class Package International
4 or more books shipped UPS or USPS Air MailPriority Mail International
Number of Books
Email for Invoice
Country
1
2
3
4
5
6 or more
Canada
$19.71
30.40
44.56
47.64
50.54
You will receive a separate invoice for actual shipping costsif you use the 'Add to cart' buttons.Please email unclepaulsjazzcloset@gmail.com before ordering so you will know the cost.
Mexico
20.66
31.59
49.16
57.29
60.04
Australia, China, Hong Kong, Japan, South Korea
26.36
40.85
63.65
67.40
70.54
Anguilla, Antigua and Barbuda, Argentina, Aruba, Bahamas, Barbados, Belize, Bermuda, Bolivia, Brazil, Cayman Islands, Chile, Colombia, Costa Rica, Cuba, Dominica, Dominican Republic, Ecuador, El Salvador, Falkland Islands, French Guiana, Grenada, Guadeloupe, Guatemala, Jamaica, Martinique, Montserrat, Nicaragua, Panama, Paraguay, Peru, Saint Vincent and Grenadines, Suriname, Trinidad and Tobago, Turks and Caicos Islands, Uruguay, Virgin Islands (British)
See Above
24.23
38.48
59.38
64.22
67.97
Andorra, Austria, Belgium, Denmark, Faroe Islands, Finland, France, Germany, Gibraltar, Greece, Greenland, Iceland, Ireland, Israel, Italy, Liechtenstein, Luxembourg, Malta, Montenegro, Netherlands, Norway, Portugal, Serbia, Slovakia, Slovenia, Spain, Sweden, Switzerland, United Kingdom, Vatican City
See Above
23.28
37.05
58.66
62.32
65.12
Almost all of the songs in Volume 1 were originally recorded on these 5-CD Sets:
ECM 5-CD Set | Soul Note 5-CD Set
5 Podcasts of Uncle Paul's Jazz Closet play the songs from the Volume 1 Composition Book in alphabetical order. Listen below:
Paul Motian Compositions A-D Parts 1 & 2
Paul Motian Compositions E-I & Michael Kelly Interview Part 1 Part 2
Paul Motian Compositions I-O Part 1 Part 2
Paul Motian Compositions O-S Part 1 Part 2
Paul Motian Compositions S-Z Part 1 Part 2
Publisher's Note:
I (Cindy McGuirl, Paul Motian's niece) have self published these volumes and I am selling the books myself. I do my best to ship orders within 2 days of receiving them.
Please help spread the word by telling other people about the book.
Thank you for supporting the music of Paul Motian!